Scene One – Blonde Mistress Sex Goddess Kagney Lynn Carter brandishes her riding crop at you in her intense POV. You struggle to please her as she bends over and commands you to lick her ass, but your feeble attempts don't impress her. She rubs her pussy and shows you her creamy fluids while calling you an idiot. While reading in bed, Kagney's slave Jeremy tries to WORSHIP HER ASS. His wimpy performance just frustrates her. She gets up and leans against her mirrored closet, raising a leg high so her slave will have easier access to her asshole. On his knees, he laps excitedly at her perfect anus, swearing his devotion to her.
Even though Kagney cums, she still shows her slave no mercy. She binds him in PLASTIC WRAP and throws him on her bed. She rides his face forward and back, SMOTHERING him while SLAPPING HIS COCK. She gives him an angry HANDJOB as she grinds her pussy on his face, then orders him to jerk his own cock until he cums. Disgusted by him, she harshly thrusts her pussy against his mouth until she has her own orgasm.
Scene Two – Voluptuous brunette Mistress Alison Tyler plays peek-a-boo with you in her POV. She spins around on a bar stool, revealing, then hiding her big, bountiful ass. The teasing is tease as you yearn to stick your tongue into her hot, tight asshole. Mistress Alison leads Slave Eric out of his closet home by his leash. She makes him kiss and lick her ass while she spins on the stool. He slurps and kisses, practically drooling on himself to please her. Unfortunately, his weak performance only frustrates her.
They move to her couch where Slave Eric tries to improve his ass worshiping. Alison remains unimpressed. She decides to crush her slave's little head under the full weight of her massive ass. She tries to see how long he can hold his breath while her pussy is clamped over his nose and mouth and she's cruelly pinching his nipples. Increasingly bored, Alison starts lashing her slave with a whip while he struggles for air under her jiggling flesh. While continuing to SMOTHER him, she calls a friend and asks if she has any extra slaves available because the one she has is worthless. Alison finally grinds her pussy hard on her slave's tongue until she cums.
Keep2share – 0FCHV24_xmtx.rar – 617.5 MB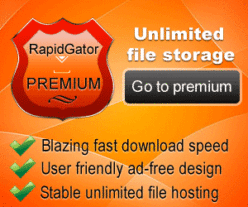 Random Movies