Scene One – Mistress Flower Tucci welcomes you with a frisky POV. She shakes her hot, fleshy butt cheeks, making them clap. She squeezes her tits. She jams her fingers hard in her sopping wet pussy. She sticks them deep in her asshole and spreads it wide open for your inspection.
The action continues in the bedroom with pathetic Slave Bubba still trying to assert himself, even as Flower has him shackled to the bed. She SMOTHERS him under her meaty pussy. He reminds her that he's her boss, but Flower only laughs and denies him breathing rights. She's the boss now; she tells him and orders him to stick his tongue in her asshole.
Scene Two – Mistress Olivia O'Lovely presents her big, tan posterior in up close POV. She caresses her prominent breasts. She jiggles her buttocks. She spreads her cheeks and lures you in close to her tight anus. You follow her on your knees up the stairs to her bedroom.
There, Slave Aaron W. is getting punished for his transgressions. His feet are cuffed to the top of the headboard. His head is crushed under Olivia's full weight. "There's no escape!" she tells him and laughs at his weak resistance.
Olivia FACESITS and REVERSE FACESITS the skinny guy, her huge ass totally engulfing his little head. She squeezes his nostrils shut with her thick pussy lips and laughs as he gasps for air. He tries resisting her, but she proves to be an expert at demolishing male egos.
Keep2share – FCINHV3_xmtx.rar – 927.3 MB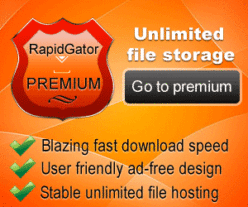 Random Movies