Two frighteningly cruel blondes in two unbelievable intense facesitting scenes.
With the smack of a riding crop, petite Mistress Kirra Lynn introduces herself and orders you to your knees. In a very hot POV scene, this tiny but vicious blonde reveals her amazing flesh, her plump pussy lips and tight buttocks. She shakes her ass in your face, then beckons you to follow her dazzling butt as she crawls up the stairs
While cleaning her kitchen, Kirra catches a peeping tom looking in at her. It's neighbor Bladimir who claims he's just there to borrow some sugar and cream. Did he pick the wrong house! Despite his panicked protests, she leads him to the bedroom where she binds him like a mummy in clear plastic wrap. She throws him onto the bed and stands on his chest while she strips.
Mistress Kirra proceeds to FACESIT, REVERSE FACESIT, and SIDE-SADDLE FACESIT the man. When she allows him brief moments to breathe, he tells her that he's married and can't be doing this. "You're wife isn't here!" she says as she grinds her pussy on his face. "Tell me that my pussy tastes better than your wife's" she says. When he refuses, she SMOTHERS him to the brink of brain damage.
Kirra furiously bounces and shakes her ass on his face, stunning his brain. She swirls and rocks it back and forth just inches from Bladimir's face, eventually turning him from a devoted family man to her DEVOTED ASS SLAVE. Now he eagerly tongues her asshole until she CUMS.
That sexual loose cannon known as Mistress Flower Tucci is once again unleashed. Her POV scene is frenzy of ass shaking, hole fingering, and explosive SQUIRTING in your face. She calls you a pervert (and worse) as you wantonly gaze up at her tan, jiggling flesh and dripping crotch.
Flower releases Slave Hugo from his under-the-stairs cubby hole. She leads him out by his leash and makes him lie on his back on the stairs. She FACE SLAPS him to get his full attention before plunging her thick buttocks down on his head. She bounces on his outstretched tongue, making him drive it into her anus. She turns and SMOTHERS him with her fleshy pussy lips, masturbating wildly until she SQUIRTS like a fire hose all over his naked body.
She leads him to the couch for some ASS KISSING and ASS WORSHIP, but Hugo fails to satisfy her. She ties up his raging hard cock with his leash and yanks it painfully as she sits on his face. His cries of pain and gasps for air only make her even more crazed. She orgasms on his face screaming in pleasure!
Keep2share – FHEATV9_xmtx.rar – 892.0 MB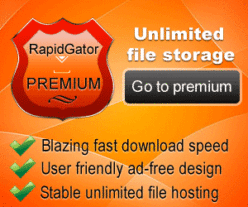 Random Movies