It's time for another installment of Facesitters in heat! Scene One Tough dom Mistress Brandi Aniston flicks her riding crop and orders you to your knees in her wicked POV. You kiss her black latex panties before she pulls them down so you can plunge your tongue into her asshole. Then she turns around and grinds her pussy on your mouth. Jeremy is a willful and stubborn slave. He tries to spank Mistress Brandi's ass, but she quickly puts him in his place. She slaps his face, yanks his leash, and drags his face into her butt. She makes him tongue fuck her tight anus until it drips with spit.
Brandi FACESITS her slave forward and reverse, grinding her pussy on his nose. She clamps down on him firmly, telling him they're playing a breath holding game. After she rides him to orgasm, he asks when she's going to lick his ass? Wrong question. She SMOTHERS him ruthlessly, pinches his nipples, and slaps him hard. She pulls him to the floor and crushes his head under her ass. She thrusts herself hard against his face. He stabs his tongue into her holes until she CUMS again. Scene Two Very Dominant Latina Mistress Jynx Maze lets you follow her firm ass as she walks around, finally bending over and directing you to worship her amazing posterior. She grabs you head and pulls you in deep into the valley of her buttocks. Then she rewards you with a taste of her pussy.
She spreads open so you can lick her until she cums. In her bed, Slave Eric asks if he's finally going to get a chance to fuck her. Jynx's laughter is withering. She ends the discussion by planting her ass on his face and rocking forcefully. She pushes her cheeks down hard around his face to cut off his air. Brandi strips off her slave's shorts and mocks his tiny dick. She SLAPS HIS COCK repeatedly, making him scream into her pussy. She rides his face to a powerful orgasm, then SIDE-SADDLE FACESITS him. Finally, she leans against a wall and makes him kiss and WORSHIP HER ASS. She still laughs at his devoted serving of her holes, but nevertheless is driven to another earth-shattering orgasm.
Keep2share – FTRSHV27_xmtx.rar – 809.7 MB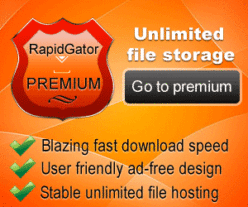 Random Movies